New and Improved ASLI Program Welcome News to Province's Continuing Care Providers
Jul 12, 2021
Featured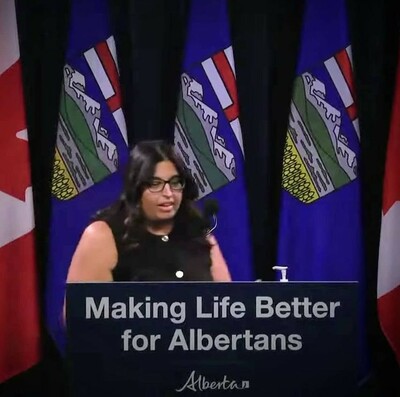 The Alberta Continuing Care Association (ACCA) was invited to attend the Government of Alberta's press conference on Friday, July 9, in which they announced they would be honouring their 2019 platform commitment to bring back a new and improved Affordable Supportive Living Initiative (ASLI) Program. The Government's allocation of $400 Million in operational funding over the next four years in support of this important phased-in initiative will see much needed new and replacement continuing care spaces and comes as welcome news to the industry.
"Continuing Care infrastructure is a vital matter that is set to impact a significant proportion of Albertans," said ACCA Board Chair Salimah Walji-Shivji. "Numerous safety considerations as well as greater efficiencies can be achieved through the development of new facilities. By investing in these continuing care projects in priority communities where support is most needed, the health and safety of our seniors and most vulnerable citizens can continue to be met for years to come. We are both appreciative of today's announcement and look forward to subsequent contracts being awarded," continued Walji-Shivji.
ACCA members who are among the contracts awarded to date include Calgary Cambridge Manor, Chinook Care Centre, Newport Harbour Care Centre and Masterpiece Southland Meadows in Medicine Hat.
The ACCA extends our sincerest thanks to the Government and Alberta Health Services on this important expansion of spaces and looks forward to further collaboration in delivering compassionate and innovate care for all Albertans.
To view the press conference, please visit: https://www.youtube.com/watch?v=EwstzU432wE