ACCA Applauds New Health Workforce Strategy
Feb 16, 2023
Announcements
Featured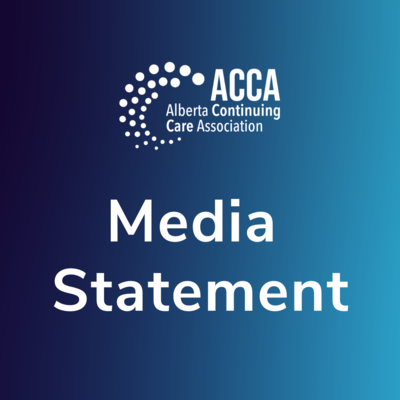 Edmonton, Alberta – The Alberta Continuing Care Association (ACCA) welcomes the Province of Alberta's announcement today regarding the Health Care Action Plan (HCAP) and the $158 million dedicated to the strategy as part of Budget 2023. 
As part of the plan, the Health Workforce Strategy lays the foundation for a resilient and sustainable healthcare system that provides every Albertan with access to quality care and has the workforce in place to deliver the health services Albertans need.
"Workforce management is one of the most significant challenges for continuing care operators in Alberta. Creating an equitable pay structure and greater flexibility within care and staffing models will help ensure appropriate levels of staffing to meet the growing needs of Albertans now and in the future. We look forward to working with Minister Copping and the government on the strategy implementation", says Wayne Morishita, Executive Director, Alberta Continuing Care Association.
The strategy's emphasis on new approaches to rural and remote care delivery, investing in new ways to deliver care, as well as a dedicated focus on critical healthcare workforce planning, will make a significant and positive impact on Alberta's continuing care sector.
For more information, please contact:
Wayne Morishita, Executive Director
www.ab-cca.ca | info@ab-cca.ca | 780-435-0699