VIK Academy Preschool Grand Opening at Tudor Manor
Nov 27, 2018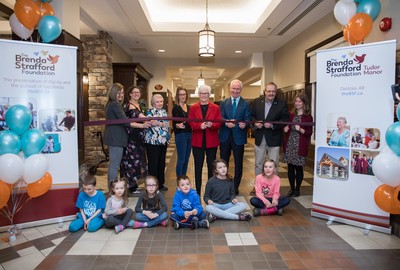 Congratulations to The Brenda Strafford Foundation on the official grand opening of V.I.K. Academy Okotoks preschool and kindergarten at Tudor Manor!
This program provides a unique experience through quality intergenerational programming and engagement by bringing together children and seniors. This partnership aligns V.I.K. Academy's mission to create a nurturing and stimulating environment with The Brenda Strafford Foundation's mission to optimize well-being and enrich people's lives. V.I.K. Academy Okotoks is the first Early Learning and Child Care (ELCC) Centre in the Town of Okotoks.
Here is a link to a CBC News story about the achievement!