Thank You Members For Joining Us - Members' Meeting!
May 19, 2017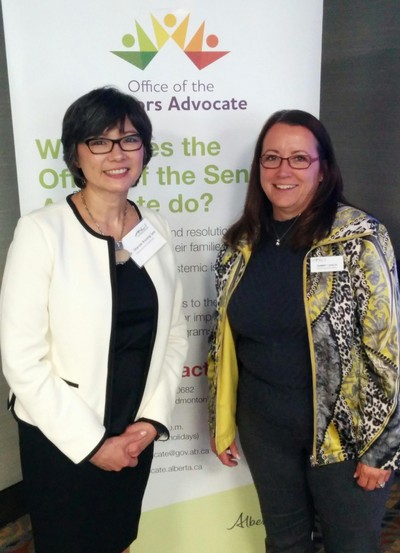 The Alberta Continuing Care Association held the second in our series of Members' Meetings scheduled for 2017 yesterday in Calgary. We were pleased to have such a good turnout on a beautiful sunny day as we shared the various initiatives ACCA has been working on towards our long-term goals.
Alberta's Seniors Advocate, Dr. Sheree Kwong See, joined us in explaining the role of the Office of the Seniors Advocate and answered some great questions from the crowd.
Thank you all for having joined us, and thank you Corporate Member Rexall Health Solutions for generously sponsoring the meeting!