MLAs come together to hear about Continuing Care
Nov 28, 2017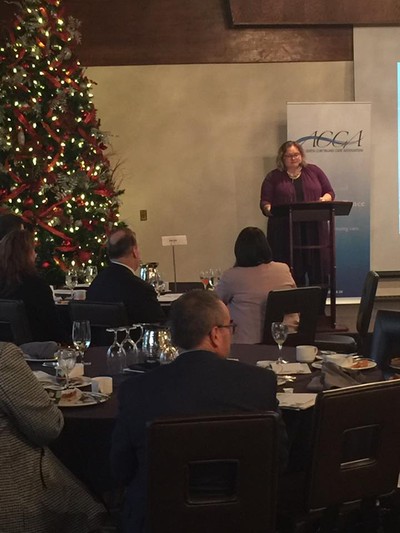 On November 28, ACCA was joined by our colleagues at the Alberta Seniors Communities & Housing Association in hosting an Information and Awareness Reception for Members of the Legislative Assembly on the importance of collaboration with the government and all key stakeholders towards the best possible Continuing Care system for all Albertans! 
Honorable Minister of Health and Deputy Premier Sarah Hoffman spoke, along with Honorable Minister of Seniors and Housing, Lori Sigurdson. Dale Forbes, ACCA Board Chair, and Raymond Swonek of ASCHA also provided remarks.
Quality care needs to be person-centred with respect for each individual's unique needs and desires. Ensuring community capacity so that people can stay in their homes for as long as possible is important. Equally as important is ensuring care providers have the resources and ability to continue to provide the quality services and supports that are necessary if, and when, a transition to supportive living or long term care is required. The transition can be a beautiful and meaningful experience!
Thank you to all MLAs for having joined us today!