Meet the 2017 ACCA Awards of Excellence Recipients!
Oct 12, 2017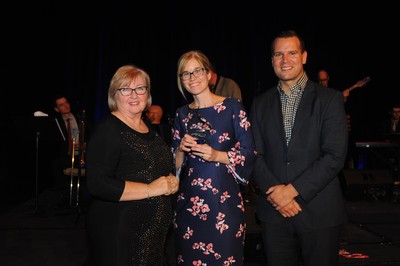 On September 27, in conjunction with the ACCA's annual Inspiring Quality (IQ) Conference, the winners of the Association's 2017 Awards of Excellence were announced in the presence of family, friends, and top talents from within Alberta's Continuing Care industry.
The 5 winners of the awards demonstrated their dedication to providing the highest quality care for the people they serve through innovative projects and going above and beyond their traditional job duties, representing the leading work being done in ensuring our seniors and vulnerable adults live their best lives possible.
To mark their achievement, the winners were presented awards from ACCA CEO Tammy Leach and Alberta's Health Advocate, Deborah Prowse.
This year's submissions more than doubled last year's record-shattering number of nominations, making it a formidable task for the Awards Committee and, in fact, the Care Provider of the Year resulted in a tie. Through much discussion, the 5 exceptional winners who were honoured are: 
Advantage Assist Group, accepted by CEO Lyn Krutzfeldt – Innovator of the Year
Barbara George of Bethany Care Society – Volunteer of the Year
Stan C. Fisher of St. Michael's Health Group – Lifetime Achievement
Brody Williams of Christenson Communities – Care Provider of the Year
Corrie Ingalls of Brenda Strafford Foundation – Care Provider of the Year
The ACCA Awards of Excellence were sponsored by Remedy's RX Specialty Pharmacy, Essity, Bayshore Home Health, and Pharmacare Specialty Pharmacy.
Click here to learn all about our 5 Outstanding Awards Recipients!