Latest on COVID-19 - Response and Support
Mar 18, 2020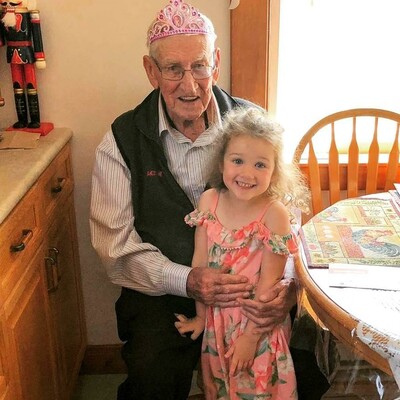 Valued Members and Friends of Continuing Care,
In these rapidly evolving and challenging times, ACCA continues to work hard to share with you important communications from key stakeholders and partners as we receive them. We know owners and operators of continuing care homes in Alberta, home care providers, and organizations who provide services and supports to the most vulnerable, are focused on ensuring their clients, residents, teams and the public remain as safe and healthy as possible. Thank you for all that you do!
Alberta Health Services continues to update its Guidance on Visitor and Volunteer Screening and Visitation in Congregate Living Sites. For the latest information from AHS, please visit Continuing Care Connection at connection.albertahealthservices.ca or www.ahs.ca/covid. 
The Alberta Health Services Emergency Coordination Centre (ECC) has also issued this FAQs Sheet for Staff, which includes Advice for Travellers, Clinical Characteristics of COVID-19, and Infection Prevention and Control for Healthcare Workers.
FAQ:
I am not having symptoms but I'm concerned about COVID-19 and want to talk to someone. Should I call Health Link?
You are encouraged to please visit the following websites if you have general questions about what COVID-19 is, how it is spread, or how many cases there are in the world at present. You can call Health Link 811 if you have additional questions about what you need to do to protect yourself and your family against getting a COVID-19 infection.
Alberta Health
Alberta Health Services
Public Health Agency of Canada
World Health Organization
Latest Federal Support Announced
Prime Minister Justin Trudeau said today, March 18, 2020, the federal government will spend up to $82 billion to help every Canadian get through the COVID-19 pandemic. "Public health should never hinge on financial considerations," Trudeau said. You can click here to watch the announcement. "No matter who you are or what you do, you should be focused on your health," Trudeau said.
You're not alone in feeling overwhelmed amidst everything that is happening in the world. While we are all doing what we can to ensure our own health and safety, and that of our neighbors and, indeed, of everyone, feelings of loneliness and isolation can really take hold.
ACCA highlights below a few ideas that you may find helpful for keeping positive and occupied if you are home alone.
Try an online workout program - you can find everything from zumba to tai chi.
Make a photo album or back up phone photos!
Learn how to knit!
Get your DIY on! Whether painting the bathroom, cleaning out your wardrobe, or rearranging your room, it may give you a great mood lift!
Call your loved ones as often as possible!
Look at groups such as Dementia Network Calgary - they offer lots of virtual support and wonderful ideas.
There is a free webinar happening on March 19 at 1:00-2:30pm MDT on Pandemic Risk Communication and Business Continuity Planning, offered by the Centre for Crisis & Risk Communications and the International Association of Emergency Managers. Please click here to register.
Again, thank you for all that you do in keeping our loved ones and communities safe.
On a lighter note, our Director of Communications would like to extend Happy 96th Birthday wishes to her grandfather. While she couldn't give him a hug in person, talking with him on the phone was such a blessing and we will have a great party as soon as possible!
Kind regards,
The ACCA Team