IQ Conference: Fast Approaching - Don't Miss Out!
Oct 15, 2019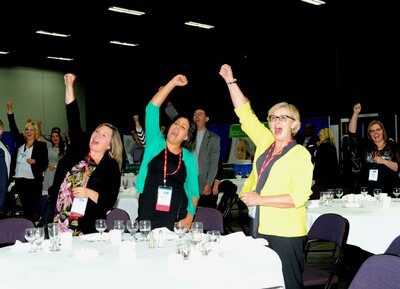 ACCA's IQ Conference is fast approaching! Happening October 24 and 25 at the Cambridge Hotel and Conference Centre in Red Deer, Alberta, IQ 2019: Catch the Wave asks us to look at the phenomenon of the aging population, often described as an incoming wave, as a momentous force for good - in binding our families, the greater community, and each of us together!
When we shift our attitudes and responses to aging, the "Grey Wave" can be a true miracle - and we need to celebrate the wave makers leading the way. We all have it in us to be Wave Makers.
Join us at IQ 2019 where we will catch and ride the wave together! Visit www.accaiq.com for complete details and to register!