IQ 2018: Less Than One Week Away!
Oct 17, 2018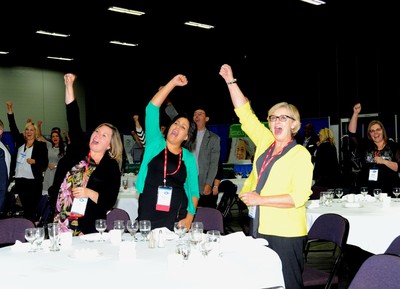 We are less than one week from IQ 2018! What an amazing conference it is shaping up to be! We have more exhibitors than ever and a near record-high number of abstract stories!
ACCA invited you, our Members and Supporters of Continuing Care, to submit these stories for consideration and the response was simply overwhelming! The innovative programs, initiatives and research projects you shared made the Program Committee's job of narrowing them down very difficult, but we are confident that there is something for everyone to benefit from and enjoy!
Among the academic and research presentations, stories from clinical practice, and examples of innovation that delegates at IQ 2018 will enjoy are:
Bethany Care Society's Framework to Support Family and Resident Engagement;
Intercare Corporate Group's Butterfly Model of Care - A Long Term Care Journey;
The University of Alberta's Seniors and Sexuality presentation;
Park Place Seniors Living and The Medical Marijuana Battleground in Long Term Care: Ethical Aspirations and Legal Contexts; and
The Research Institute for Aging's 4 SHIFTS Anchor Culture Change for Person-Centered Care and Living;
And much, much more!
There is still time to register! Visit www.accaiq.com/registration-and-accommodation/ today!