Congratulations Ivy Sabldan, AAG Health Care Aide Scholarship Recipient!
Jun 15, 2018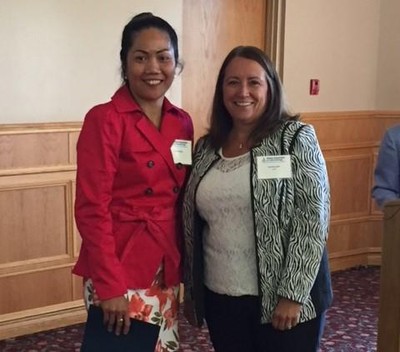 On Wednesday, June 13th, the Alberta Association on Gerontology hosted their Symposium on Promoting Environments for Aging Well in Edmonton, Alberta. It was a wonderful day of learning and thought-provoking presentations.
A number of scholarships and awards were presented, including the Health Care Aide scholarship recipient Ivy Sabldan, whose goal is to become a LPN. ACCA CEO Tammy Leach offered Ms. Sabldan a complimentary pass to our annual IQ 2018 Conference as part of her award.
Thank you for all your caring work, Ivy, and we will see you at IQ in October!