Check out our stellar IQ 2018 Conference Lineup!
Sep 07, 2018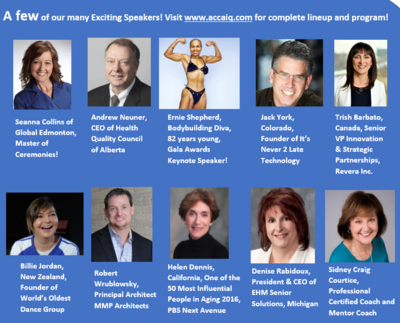 The ACCA IQ 2018 Conference is a must-attend event for anyone with an interest in seniors' care and healthy aging! Happening October 23 & 24 at the Sheraton Red Deer, our wish is for all attendees to leave IQ with practical knowledge that will support them in our common goal of providing excellence in Continuing Care for Albertans.
To quote a delegate from a past IQ, "You managed to reignite and motivate me!" Early-Bird Registration Rates apply until October 5th! Click here to register!