ACCA Awards of Excellence - Deadline to Nominate is Tuesday, September 3!
Aug 30, 2019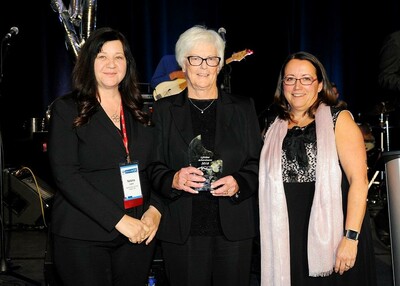 Celebrating Excellence in Continuing Care!
The Alberta Continuing Care Association Awards of Excellence recognize exceptional care and innovation in four categories: Care Provider of the Year, Volunteer of the Year, Innovator of the Year, and Lifetime Achievement. There are countless stories and examples of heartfelt care, above and beyond service delivery, and innovative initiatives that contribute to enriched wellness and quality of life of those receiving care. We invite you to share these stories with ACCA by nominating an individual (or, in the case of Innovator of the Year, an organization) for an award!
Nominations are due no later than Tuesday, September 3. Awards are presented at our Awards of Excellence Gala Dinner, a wonderful part of our IQ Conference, on October 24, 2019.
Visit www.accaiq.com/acca-awards-of-excellence for complete details and the Nomination Form!